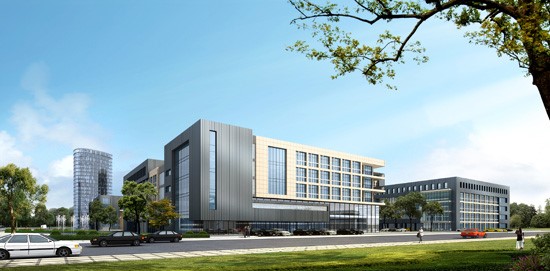 Company profile
Jiangsu Jing ChuangAdvanced electronic technology Co., Ltd. is a high-tech enterprise specializing in the research and development, production and sales of semiconductor material cutting and cutting equipment. The company is focused on the precision grinding field of semiconductor materials, developed and successfully sold.Six、Eight、TwelveInch series automatic precision cutting equipment, construction and improve the standard of industrial production line of the equipment, and strive to provide excellent cutting equipment and advanced cutting technology solutions for customers, to become the leading international, world-class semiconductor cutting equipment enterprises.
The company has precision machinery automation technology, electrical automation technology, computer technology, semiconductor cutting technology application technology professional research center, gathered a group of senior professionals in related fields and development experts; company adopts advanced, scientific and effectiveERPThe modern enterprise management mode, the successful completion of a complete production line for cutting semiconductor equipment and a professional 000 clean room class cutting laboratory; over the years through exploration and active cooperation of high quality terminal customers at home and abroad, and gradually build a set of special equipment for the independent innovation development platform, to provide the best semiconductor materials the cutting process application solutions for users.
At present, it has been successfully developed and produced in China, which has the leading level in China. ar3000、ar6000、ar7000、ar8000series6-12Automatic precision grinding wheel cutting machine,ARL4000Series of laser stealth cutting machines,av800typeUVGlue machine,ac800Type cleaning machine,at800Type film sticker,ak800A series of cutting and cutting auxiliary equipment for the type diffuser. The product is adapted to complex precision cutting of different materials and is widely used in semiconductor integrated circuits.gpp / pointGallium nitride and other chips, discrete devices,LEDPackaging, optical communication devices, sound meter devices,MEMSThe same chip is cut and cut production.
The company's headquarters is located in the national economic and Technological Development Zone of Changshu. It has a good location advantage and can provide efficient and convenient service for the customers. The equipment products are well sold to all the provinces and cities and regions in the country, and are sold to foreign developed countries. The company continues to insist on high tech products and high-speed, high-quality service to repay customers, and provide better services for our customers with products with higher technology and stronger stability.