Comrade Luo Zhijun, inspected Jing Chuang
In June 15th, the Jiangsu provincial Party committee, the provincial people's Congress Chairman Luo Zhijun to visit our company, deputy secretary of the provincial Party committee, Suzhou municipal Party committee secretary Shi Taifeng, Provincial Standing Committee, Secretary General Fan Jinlong, deputy secretary of Suzhou Municipal Committee, mayor Zhou Naixiang, Party Secretary of Changshu Hui Jianlin, deputy mayor Wang Yang accompanied the investigation, Secretary to participate in research.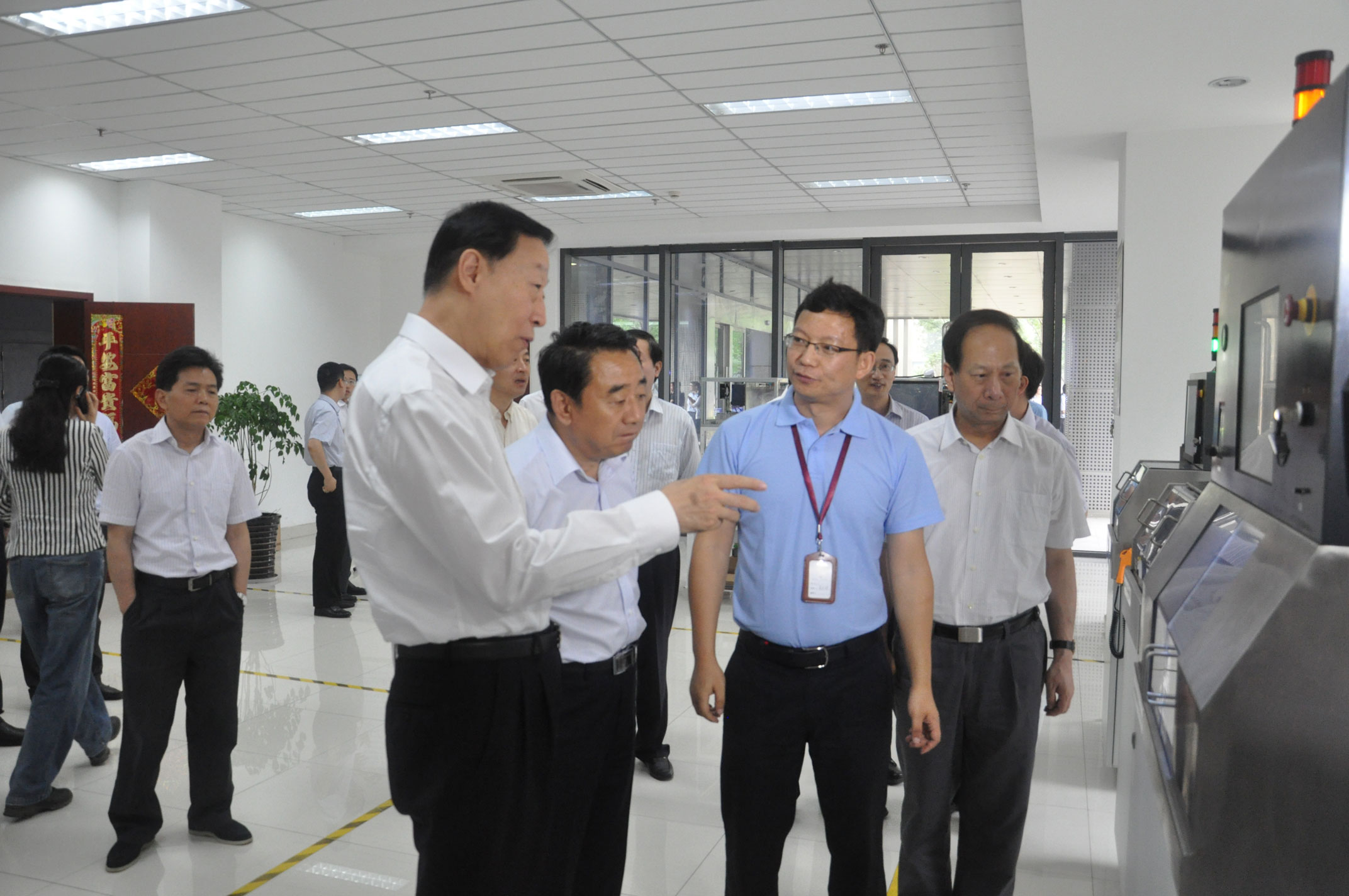 Luo Zhijun visited our company's equipment display area and listened to the report of Yang Yunlong, the general manager of the company, on the independent innovation and equipment development of the enterprise. In the understanding that Beijing in a number of new technologies in the leading domestic, not only can replace the imported automatic production of precision grinding wheel cutting machine, and has been exported to Turkey, Luo Shuji fully affirmed, he also stressed that Jiangsu is a big manufacturing province, to encourage the current high technology content and added value of the product development of advanced manufacturing the enterprise more support, promote industrial structure constantly towards the high-end.
The general manager of Yang Yunlong said he thanked the government for the projects and taxes.PolicyWith support and help from other sectors, we will continue to make efforts to win the lead and achieve the goal of leading the world and benchmarking industry at an early date, and contribute to the field of semiconductor special equipment in China.